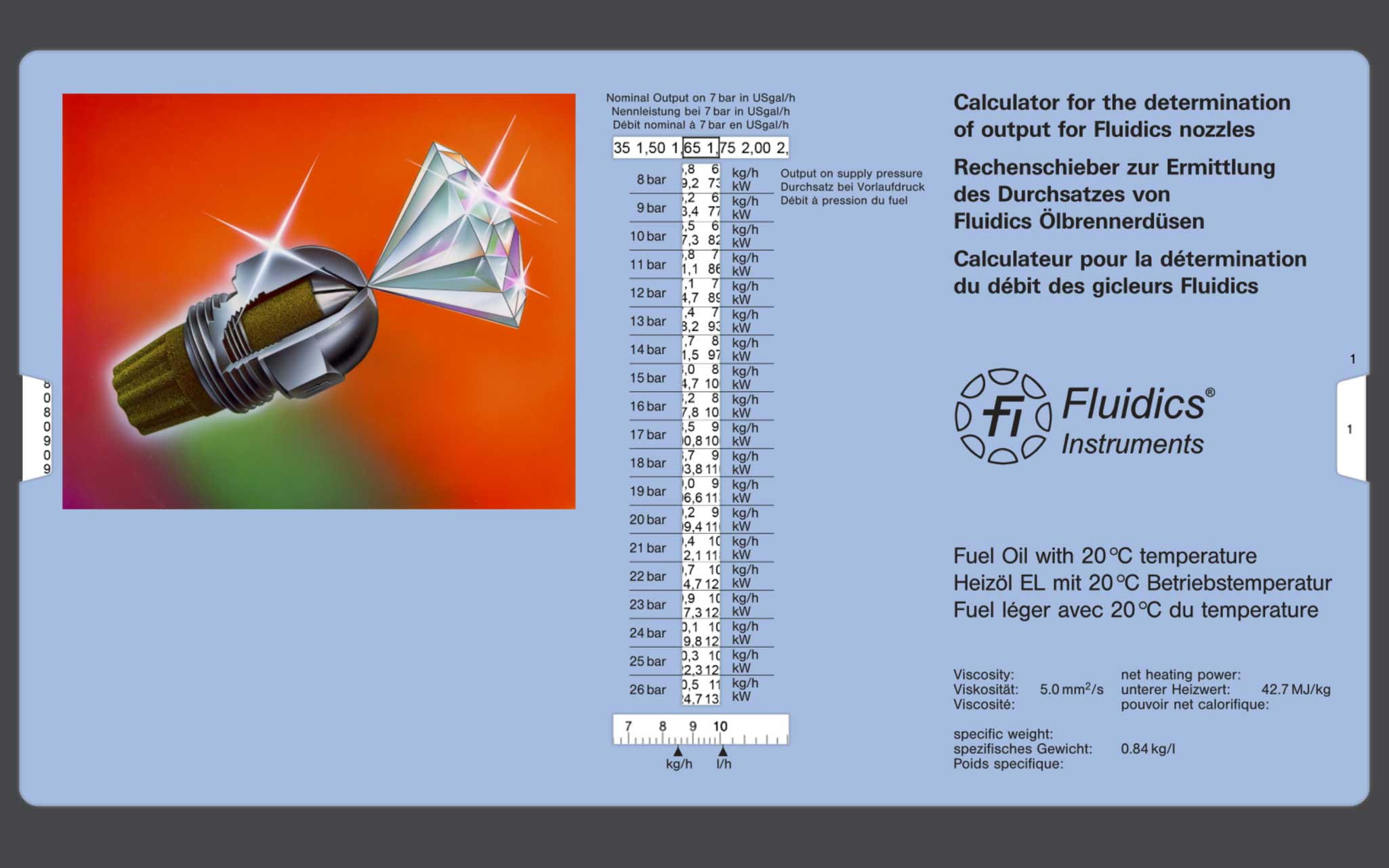 Our popular nozzle data calculator for Fluidics oil nozzles is now available as a web app. Thus, you can have it always available, on the laptop, on the tablet or on your smartphone.
Click here for the Fluidics Nozzle Data Calculator
Hint: Save the web app as a bookmark on your desktop or home screen to use it in offline mode.